In this site you will find pictures of animals in a Zoo. Some of the pictures were able to be taken at a close distance. All these pictures were taken by me or someonelse in my family. I am going to try categorizing the animals to help make the exploration a little easier. Have a great time looking at these wonderful beasts!! Well guys I am hoping to have some new pictures for you soon! The rabbit globe below is free for all to download and enjoy on their own pages for visiting my site Thank You!!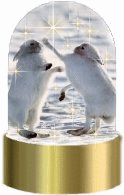 THE ZEBRAS,GIRAFFES,AND ELANDS
Adopt one of my cyber wildlife pets for your page!!!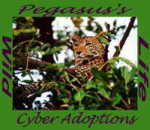 If you are looking for wildlife graphics for your webpage check out my mom- Mystify's site. Just click on her logo below and it will take you there.


If you love wolves click on this banner and help this wolf spirit to live on!!



Please take some time to sign my guestbook just to let me know that you were here!! Thank You :)
Here are some GREAT webrings that I belong too.... check them out they have beautiful sites to visit!!